Eco houses
In today's tourist society, the word "Glamping" includes accommodation ranging from glamorous camping to vast hotels, underlining how much there is in nature which serves as a unique centre of attraction.
The Glamping phenomenon started about fifteen years ago, initially in Mexico, South America, Australia, etc. and today it can be found in Europe and Italy as a seasonal activity. For this purpose, TM eco-architecture provides some prefabricated structures specifically designed to preserve and safeguard the environment. Each structure is adapted to the natural landscape of the place where it will be sited and presents an accurate analysis of the activities of the location, both active and passive, thus customising the project design phase.
The different types of realization
1. Tuareg tent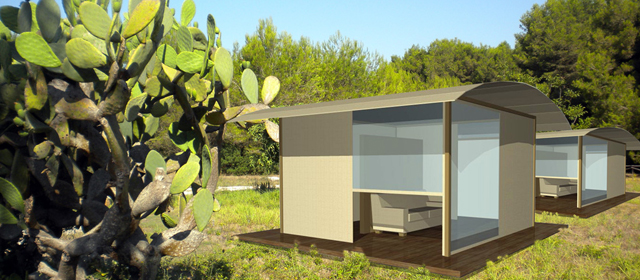 It is the tent glamping TM recommends that the company who wants to create a receptive activity on a seasonal basis. Essential frame complete with end caps 100% acrylic, access openings with a vertical fall pvc crystal smoky, platform softwood and roofing membrane pvc blinds are the main characteristics that make it up.
Among the options: area services and accessories, electrical-lighting, decorative curtains drapes interior furnishings.



Download TUAREG
2. Natura tent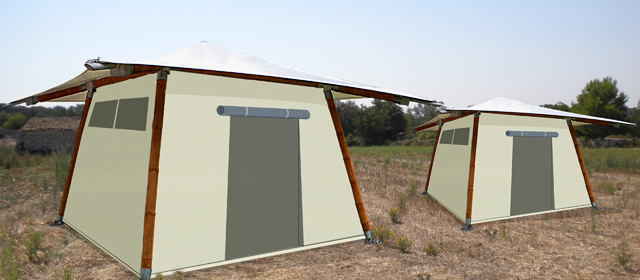 The Natura tent follows the minimalist style of the Bedouin encampments, with the essential weight-bearing frame made of Bamboo cane. It is equipped with steel connections and perimetral closures made of PVC coated fabrics or gore-tex treated fabric. The hardwood platform, with ventilation windows and the suspended ceiling made of micro-perforated material, together activate a passive circulation of air.



Download NATURA TENT
3. Relax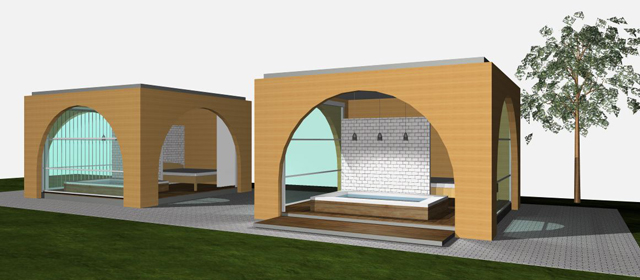 Adventure, sport and wellness: the right spirit to address and engage a pleasant holiday in the countryside without sacrificing comfort.
Relax house features a mini spa tub, above ground, bedroom and services, the elegant charm of wood and natural stone.
Large openings in pvc transparent and blackout fabric interior are provided along the sides.



Download RELAX
4. Rifugio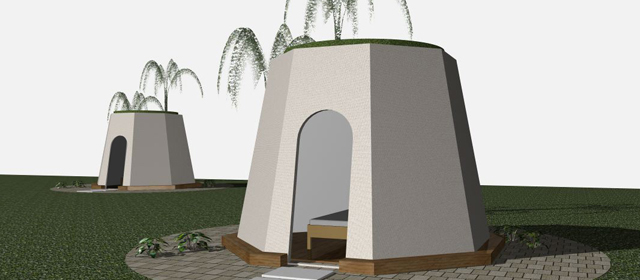 The Rifugio is modeled on the "furnieddhu", the oldest type of dwelling in the area of Lecce, some of which are still fit for habitation today. It has a structure created with the materials nature provides: stones without any mortar to bind them together are used for the truncated cone structure and the roof is covered with soil and wild vegetation. From this comes the idea of making such architectural beauty available for the present and the future. This is achieved using a steel frame with octagonal base, with walls of a sandwich type in marine wood finished with siloxane paint, with scratch-coat on the exterior and internally containing insulation in EPS with graphite; all covered above with green roofing extending over notched drainage panels, allowing a choice of materials and colours



Download RIFUGIO
5. Box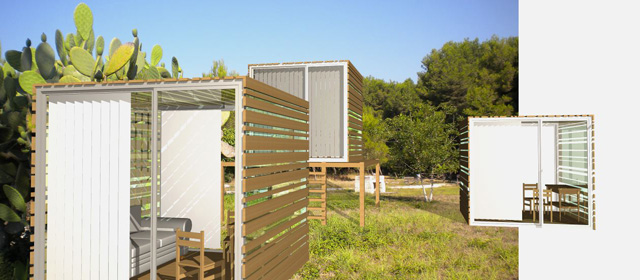 Box is a modular structure which contains the essential construction techniques: a completely ventilated cover with central framework in steel or lamellar wood that defines the space; its interior in transparent, multiwall alveolar polycarbonate, and its exterior protected from the heat of the sun by battens of conifer wood finished with water or solvent-based impregnating products.
In this way, it is visible and accessible from every angle. Privacy and security are guaranteed by internal curtaining material; the flooring consists of wooden planks and the entrances have horizontal sliding doors made of safety glass. The module's structure is such that it is light enough to be installed even on surfaces above ground level.



Download BOX